Yakov Smirnoff's "Laugh Your Yak Off"
Yakov Theater-470 State Highway 248
Branson, MO 65616
https://yakov.com
(417) 336-3838

Facebook Page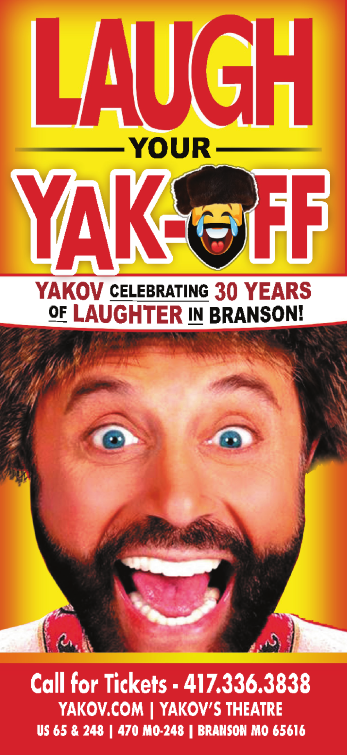 ---
Description
Yakov Smirnoff is a legend in American comedy. After escaping communist Soviet Russia in the 1970s, he came to the United States with nothing but a dream. Today he travels the world and performs in his own 2000 seat theater in Branson, MO!
---
Yakov Smirnoff's "Laugh Your Yak Off" Items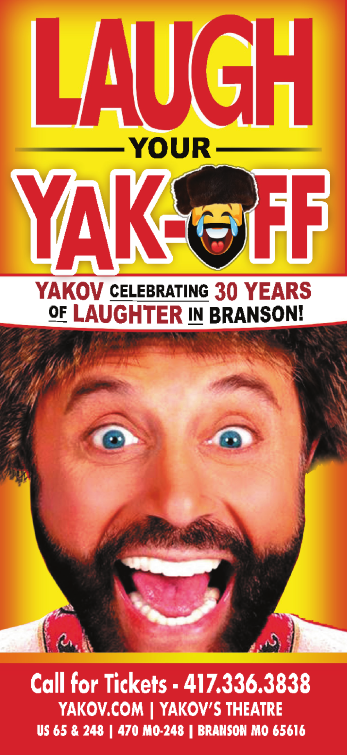 Retail Value: $48.00
Your Price: $28.00
In Stock