Big Air Trampoline Park
3300 North Grenta Road
Branson, MO 65616
http://www.bigairusa.com/branson/?fbclid=IwAR2IZwzCKdQU4xkKCQu8ScrruSuZBCyLAsiPo2chBJQzJQUAsFkeLInhZ-4
(417) 334-8436

Facebook Page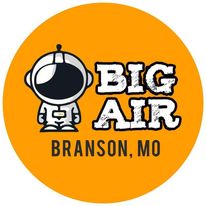 ---
Description
Flip and fly in our matrix of trampolines in every direction. This is one of the few places on earth where we actually ENCOURAGE kids to JUMP OFF THE WALLS!
This Signature Big Air experience will put your core to the test in classic cowboy fashion. Get ready to hold on tight! A Big Air original. Enter an epic, one-on-one jousting battle while maintaining your balance over a pit of foam. Winner takes home bragging rights! Finally you can play above the rim like Kobe! Our varying rim heights accommodate smaller jumpers and guys who are jumping out of the gym. Launch through the air into our massive foam pit like you've never flown before! Our side wall trampolines add a whole new dimension to the experience! Spin into an epic, challenging session on The Orbit as you jump high or low on trampolines to dodge Beams!! Come experience a fun atmosphere the entire family can take part in!
Big Air Trampoline Park is Open
Monday through Thursday from 3:00 P.M. to 9:00 P.M.
Friday from 3:00 P.M. to 11:00 P.M.
Saturday from 10:00 A.M. to 11:00 P.M.
Sunday from 1:00 P.M. to 9:00 P.M.
---
Big Air Trampoline Park Items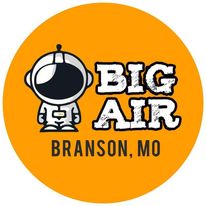 Retail Value: $19.00
Your Price: $12.00
In Stock